MEMORIES AND INFORMATION - WARWICKSHIRE
SUTTON COLDFIELD HOME GUARD
and Lt. H.E. PEARCE and others
This is a page within the www.staffshomeguard.co.uk website. To see full contents, go to SITE MAP.
The area of Sutton Coldfield was the responsibility of the 6th Warwickshire (Sutton) Battalion.

In 1941 the Battalion was commanded by Lt. Col. W. Bigwood, M.C., late of the Indian Army. The officially recorded list of serving officers at that time is far from complete but it included:
Lts. W.W. Green, J. Iveson, H.E. Pearce and J.H. Larard
2/Lts J.W. Clark, W.A. Butterfield, S.V. Allton, C. Windsor, W.A. Kean, J. Irwin, D.G. Young and I.M. Purden
Colonel Bigwood lived on the corner of Four Oaks Road and Streetly Lane, adjacent to Burcot Grange School. There are group images of this Battalion to be found on the pages devoted to another officer mentioned below.
Other names who are remembered include Cpl. Peter Geoffrey Bate (see his diary of 1941), Capt. John R. Brosch, Cpl. Douglas Thomas and Sgt. William Thornton,; and, of unknown rank, Messrs. G.W. Bingham, W. Garner, Dennis Hood, Hammond, Killick, F. Norton, Saveker ?, Slater, "Mac" Webb and Eric Westrup. (Click the links to read the story of those individuals elsewhere in this website).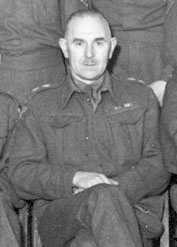 A further officer was Lt. Rupert L. Thomas of 37 Walsall Road, Four Oaks. Like so many of his Home Guard comrades, this officer, sometime Captain in a Welsh regiment, was a survivor of the Western Front. He joined the LDV in the earliest days and became a platoon commander, responsible for the area around Wishaw. In addition to his skills and experience he brought with him his service revolver and just two rounds of ammunition, to supplement the Battalion's inadequate armoury. For the rest of his Home Guard service Rupert Thomas was known by his comrades as "Two-Shots Thomas". The Company HQ of his unit was within a disused pub on the corner of Tamworth Road and Whitehouse Common Road.
We are very pleased to have received from Mr. G.W.A. Pearce, late of Sutton Coldfield, a fascinating memory of another member of this Battalion, his late father, Lt. Harold E. Pearce. We reproduce it below with the author's permission.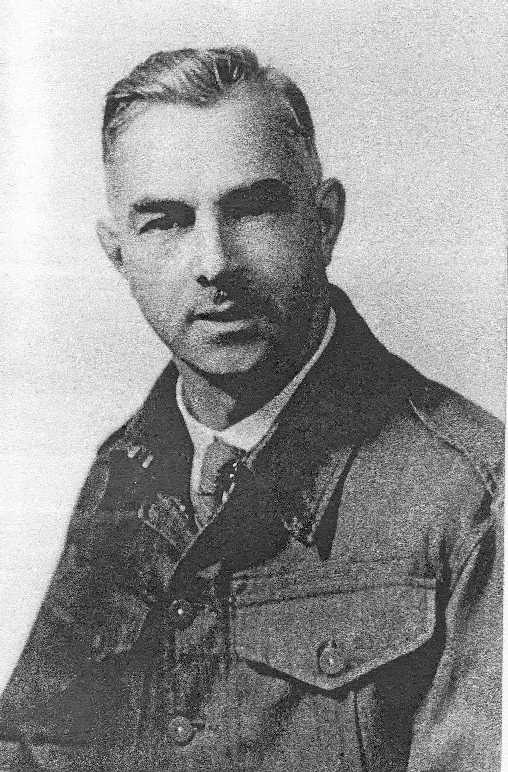 My father, Harold E. Pearce, born on 18th June 1893, won a scholarship to Bishop Vesey's Grammar School and was there from about 1903 until 1909. Thereafter he had served in WW I but being too old for Army service in WWII had volunteered at once when the Local Defence Volunteers, LDV, was formed, which was soon renamed the Home Guard.
He is pictured right in 1940 in the denim uniform which started to be issued to Home Guards at the end of May, long before full battledress became available towards the end of the year.
We lived at 40 Beacon Road, Boldmere at that time and almost at once he was appointed as Musketry Officer for the local Battalion, as a Lieutenant. He was a self-employed accountant and auditor by day and did his Home Guard parades or duties on many evenings, including weapon training sessions, and guard duties at the Light Alloy Co Ltd, a company making aluminium parts for aircraft, at, I think, Minworth, near Walmley. He also attended a short course on the Blacker Bombard or Spigot Mortar, a device for projecting a rugger ball sized bomb with a long hollow tube tail, from a heavy metal spigot, about 2 inches diameter and 3 feet long.
I remember him bringing home a Browning automatic rifle, to find out how to strip and reassemble it, before instructing the Battalion on it. I have a vague idea that the Battalion HQ was in Hartopp Road, Sutton.
A good friend of his in the Home Guard was Jim Iveson......
© G.W.A. Pearce 2007