This is a page of www.staffshomeguard.co.uk. Please go to Site Map for complete site contents.
Birmingham's Home Guard Street Fighting School known as "GHQ Town Fighting Wing" was based at 130 Bristol Street in a 19th c. church known as The Old Meeting Church on the corner of Ashley Street. Accommodation was provided for students a short distance away at the Blind Institute at 52, Carpenter Road, Edgbaston which seems to have been a training venue too. The practical training was carried out in a derelict area of the city, adjacent to the Bristol Street premises, apparently in the area of Wrentham, Essex, Gooch and Kent Streets. It is unclear whether this area became available because of 1940/41 bomb damage, the suspension of a pre-war redevelopment scheme or a combination of both. The number of badly damaged buildings, unoccupied streets and open spaces filled with rubble must have represented an ideal training environment. This page contains a number of grainy images showing it. They date from summer 1943.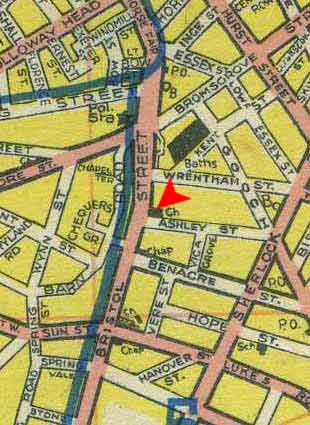 This is the location of the school (left) and the Old Meeting Church itself (below). Bristol Street is a major thoroughfare to the south-west of the city centre. The training area seems to have been to the north-east of the church - beyond the building in the direction in which we are viewing it.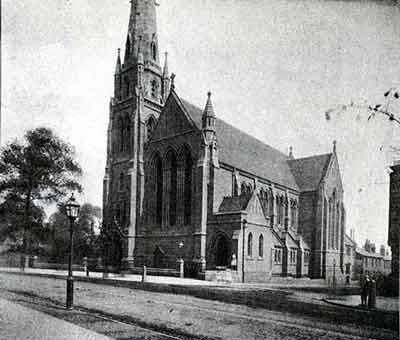 The building is on the skyline in this image: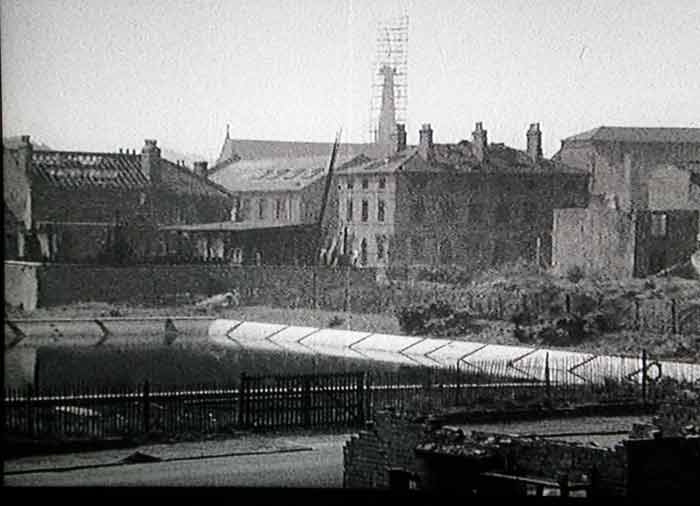 Two streets in the area: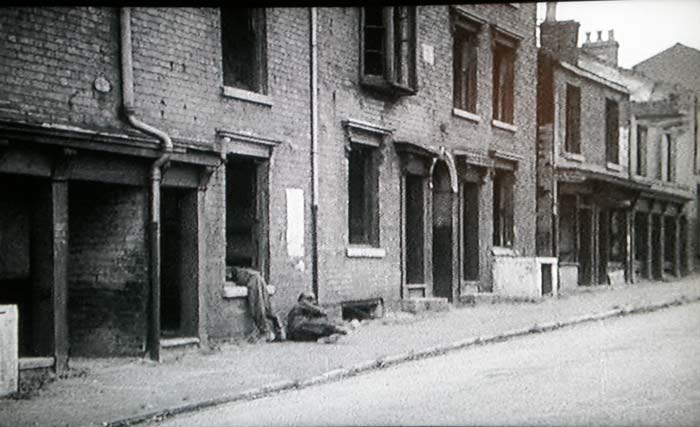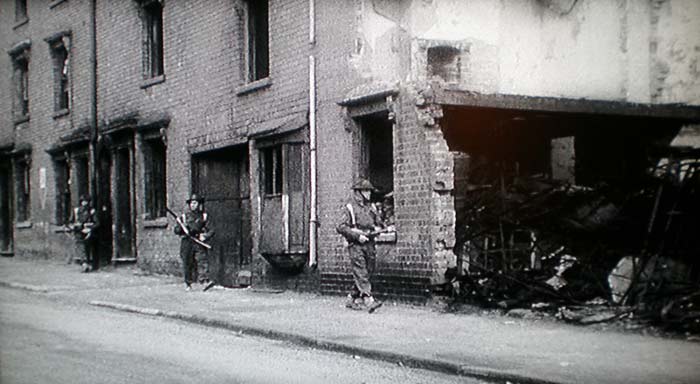 And below is a panorama facing to the south-west together with the likely orientation of the camera using a 1910 street map of the area. Note how a fairly well built-up area has been transformed by the 1940/41 Blitz although the devastation seems so extensive that perhaps some suspended, 1930s redevelopment scheme might have made a contribution too. Note too the hastily created, temporary water storage area for firefighting purposes.