At the age of 16 my pal Geoff Griffiths and I decided to make our contribution to the War Effort. By coincidence, the Battalion O/C Lt. Col. Gameson Lane was my headmaster at Wolverhampton Intermediate School. So one evening, in midsummer, we turned up at the Star Aluminium Social Club (Temple Street, Wolverhampton), giving details of our enhanced years, which had overnight miraculously grown to seventeen.
Shortly after enrolling we duly reported for duty one evening at the Battalion HQ, so that training could start. This was generally arms and marching drills.
I was trained with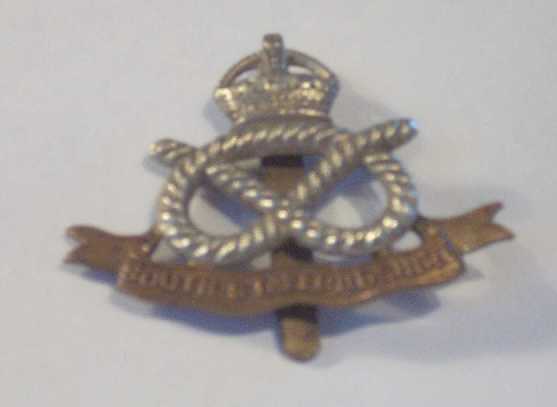 a Browning water-cooled machine gun which eventually I could dismantle and reassemble in the pitch dark. We were also trained on the Browning Automatic Rifle and Tommy Gun. Arms drill with rifle was soon learned. Some months later we were given our own rifle and uniform. My first night on duty was at the Black Horse, Thompson Avenue. where we each stood guard until the morning. Playing brag with old sweats was usually from dusk to dawn. We were dismissed in the early morning to make our way home, generally walking or cycling as local buses had not commenced operation.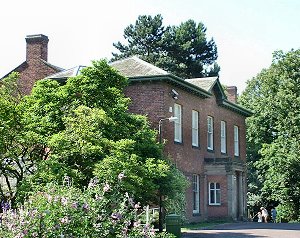 Guard duty was carried out at Bantock House (shown right), the Black Horse, Goldthorn Hill (at the top of the water tower), and the Park Hall Hotel. Some of our training was carried out on adjacent fields next to the hotel.
Out in the fields we were allowed to fire our rifles. At Dean's Road, waste ground was used for training; we cleaned, primed and threw hand-grenades (with no casualties). For exercise we stood in a circle and threw our rifles in sequence; unfortunately one of the squad ended up with facial damage (a bad catch). Towards the end of training we were subject to drill with a Regular Army sergeant- major.
Generally guard duty ended with dismissal at about 5:00am and we had to get home and then get to work with limited public transport. We were allowed time off to attend local Technical College on an HNC course in engineering.
Mass parades took place on Sunday mornings and consisted of a Church service at St. John's Church, training films at the Gaumont Cinema and a battalion turnout on the Royal Orphanage and Molineux grounds (by courtesy of Wolverhampton Wanderers Football Club). Dean's Road was another site for parades at the battalion training ground. I drank my first half pint of beer at one such assembly.
Some of my memories included having a collision in the blackout, while riding to guard duty in darkness. I landed on the floor in the company of an elderly gentleman. The collision did not cause me any problems - I was a lot younger then - and I did not damage my rifle. But I often wonder if the other party suffered any damage.
We carried out all-night manoeuvres under canvas for two days at a time. These included weekends at Shifnal and Himley Park. We also did all-night manoeuvres at Bantock House. Every time I visit Bantock House I see the inglenook fireplace where our guard duty took place. With a coal fire burning and a comrade for company it was most enjoyable. Rumour has it that a round was fired and lodged in a window frame but I can find no evidence.
I did manage to get one stripe as a Lance Corporal; at my age promotion was never sought.
I was originally in "B" Company but after an industrial accident I spent most the time in the Signals which involved trips to local beauty spots like Abberley Valley and Wakely Hill, which generally involved carrying heavy batteries to a high point to practise semaphore and Aldis lamps. Morse code was also part of our training.
It has been a long time but I still have happy memories. And I did manage to get one stripe so that I can sign off this tale with my correct title of Lance Corporal A.R. Banbury!
© A.R. Banbury 2005