MEMORIES AND INFORMATION - STAFFORDSHIRE
The 27th STAFFS (WALSALL) BATTN.
This is a page within the www.staffshomeguard.co.uk website.
To see full contents, go to
SITE MAP
.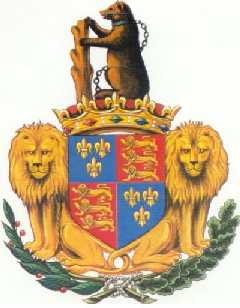 The defence of Walsall was the responsibility of one battalion, the 27th Staffordshire (Walsall) Battalion. This Battalion was (at 1st February 1941) a member of No. 2 Group of the Central Midland Area of the Home Guard, together with its neighbouring battalions which covered Aldridge (32nd), Wednesbury (36th) and Darlaston (37th).
The 27th Battalion's Commanding Officer was Lt. Col. W.A. Burn, M.C. and its senior officers were Majors A.W. Ellis, M.M.,
L.H. Finch, T.D., A.F. Ennals, M.C., W.H. Williams, M.B.E. and H.R. Wilks, M.C. These six officers are among a total of 72 listed in 1941 making this Battalion one of the larger ones. No doubt many of the family names will still be recognised by Walsall residents.
Through the generosity of a visitor to this site (see below) a glimpse of just one part of this huge body of men is now possible.
**********
One of the units of the 27th Staffordshire (Walsall) Battalion probably operated near to the 32nd (Aldridge) Battalion "G" Company's area of responsibility which was Rushall. A picture of this unit has survived and is shown below. It was taken in the period 1940-1943 and the location is either the Walsall Arboretum or Park Lime Pits, Rushall.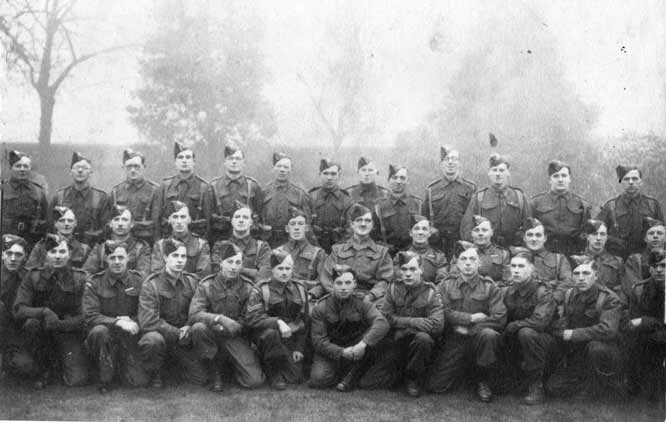 (To see a higher definition version of this photograph, please click here).

Three members of the unit have so far been identified.
Rear Row, 7th from the left: Private David Reay
Middle Row, 6th from the left: Captain Mayo
Front Row, 6th from the left: Corporal William Bate Cobb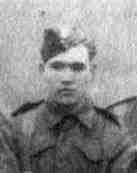 PRIVATE DAVID REAY lived in Blue Lane, Walsall and was the son of Walter and Ada Reay. He was employed as a flamecutter at Wellman Smith & Owen at Darlaston and was in a reserved occupation due to the importance of his work. He was thus exempt from military service. Despite this he volunteered and joined the 2nd Battalion, Worcestershire Regiment. Regrettably his patriotism cost him dear and he did not live to see the end of the war in the Far East. He served with the Regiment in Burma and there suffered wounds which led to his death on May 28th 1945 at the age of 23. He lies at the Maynamati War Cemetery, now in Bangladesh and his name appears on the Roll of Honour at Walsall Town Hall.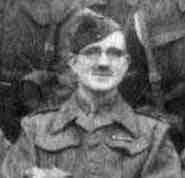 CAPTAIN T. E. MAYO who commanded the unit depicted above was associated with the well-known Walsall Estate Agents, Fraser, Wood & Mayo. He is listed in 1941 as Lt. T.E. Mayo. Like several other men shown in the photograph his medal ribbon indicates Great War service less than 25 years earlier.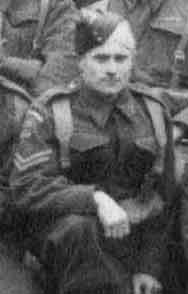 CORPORAL WILLIAM BATE COBB: At the time of the photograph he was living in Lichfield Road, Walsall and worked for his cousins at William Bate Ltd, electro platers, based at Hospital St. Walsall. He later told his son (to whom we are indebted for this information) that he had been in the Home Guard. He could also fly, having qualified in 1938 at South Staffs Aero club and the story he told his family was that he once flew a patrol in a De Havilland Gipsy Moth; it was armed with a machine gun, but he never got issued with any rounds of ammunition. Few Home Guards could surely claim the distinction of an aerial patrol!
William Cobb moved to Devonshire in 1951; he died in 1990.
We are much indebted to Carl Watts of Walsall, the nephew of David Reay, for providing much of the above information including the photograph and for permitting us to reproduce it here; and to Steve Cobb for the information about his father. They and we would welcome any further information about this unit and the Battalion as a whole.