MEMORIES and INFORMATION: 32nd Battn. (8)

No. 16 PLATOON, HELLIWELLS LTD.


This is a page within the www.staffshomeguard.co.uk website. To see full contents, go to SITE MAP.
This photograph, dating from 1944, shows No. 16 Platoon, 32nd (Aldridge) Battalion, South Staffordshire Home Guard. This unit was based on Helliwells Ltd., Walsall Airport and its members were presumably all Helliwells employees. It probably formed part of either "G" Coy., Rushall, under the command of Capt. T. Chapman M.C., or "E" Coy., Aldridge under Major F.P. Stephens, M.C.
Identification of the men pictured would be warmly welcomed.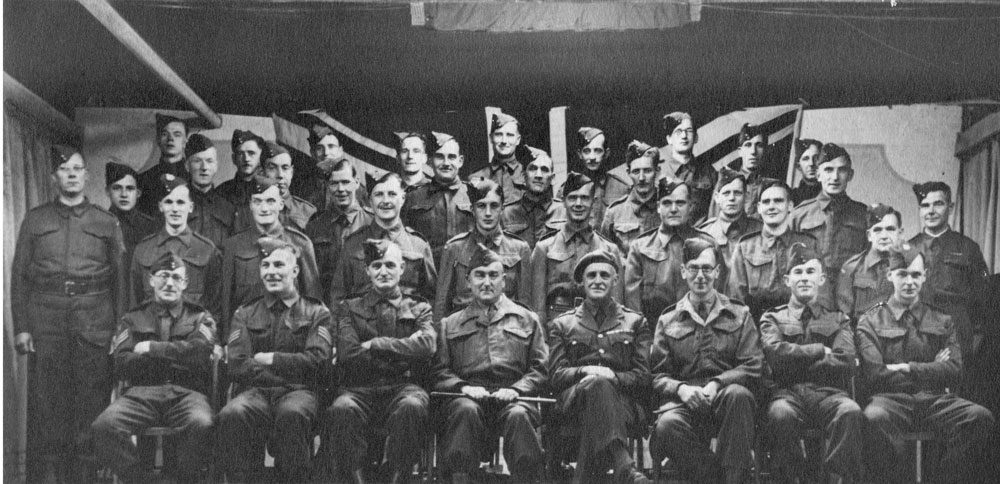 Identifications
Third row from the front, the tall man fourth from the right: Jack Ludford (d.1989, a draughtsman at Helliwells at the time of his Home Guard service).
Back row, middle left: Herbert (Bert) Whitehouse
HERBERT ("BERT") WHITEHOUSE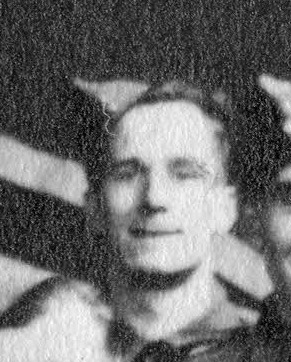 We are grateful to June Whitehouse, for giving us a glimpse of her father, Herbert Whitehouse
(1915-2000, always known as Bert, seen right)
; and of life at Helliwells in the war years. Bert and his wife were married in 1936 and lived in Great Barr for a further twenty-five years.

Bert Whitehouse was unable to enter the regular forces because of a perforated eardrum. So he went to work at Helliwells where they repaired damaged aircraft. At some stage he joined the Home Guard and was part of the factory platoon. After the war he left Helliwells and after a period of self-employment as a piano tuner he returned to the aircraft industry, first at

Armstrong Whitworth

at

Baginton, Coventry

, working on the Argosy aircraft and later to

Herman Smith

in

Dudley

who were doing work on Rolls-Royce aircraft engines. Bert retained a lifelong interest in aircraft.

One memory is of the Company's Christmas Party for children of employees with its Father Christmas and party hats. During the party, the children were smuggled into the hangar one by one and June had the privilege of sitting in the cockpit of a Mosquito.

Bert also did air raid duty around the local homes, as well as at the aerodrome. She has a vivid memory of standing at the front door with her mother, her father standing at the garden gate, when there was a loud noise like a train going past fast – apparently it was a bomb coming down somewhere nearby. She was flattened behind the door with her mother on top of her. But fortunately, no harm done - which is why, 80 years later, we are now able to commemorate the life and service of Bert Whitehouse.

Acknowledgements
Grateful acknowledgement is made to Mr. Peter Ludford for providing a scan of an original print of the above group image and for the identification of his father; and to June Whitehouse for information about her father and for personal memories.

(The similar image of this group which originally appeared on this page was copied, with his kind permission, from Mr. Alton Douglas's "Memories of Walsall, A Pictorial Record", published by Brewin Books Ltd. The ISBN reference is: 1 85858 116 8. Mr. Douglas has produced many fascinating books with a similar historical theme, covering much of the West Midlands. A link to his website is to be found on this site's LINKS page).