Col. Cartwright reviewed the role of "B" Coy. in words written immediately after stand-down in December 1944: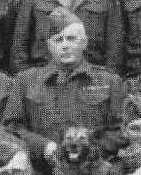 ..... I must pass on to my old friends at
"The Greylands"

.
From the beginning, "B" Company was stiff with potential officers and N.C.Os. In fact, one is tempted to call it the battalion O.C.T.U. when one remembers the number commissioned from "B" and transferred to B.H.Q. and elsewhere. In this way came about the migration of Myers, Pitt, Thatcher, Moseley, Mills, Pepper, Kendall, Chaplin, Murray, Fox, Dodd, and Hooper. A fair number to lose from one company, but I must say that Athey and, later, Yates always took the broader view and never stood in the way of their advancement, although they were losing such good men. There are two more names to be added to the list, Naylor and Farrow, who transferred to the H.A.A. Bty. R.A.
What a tower of strength Athey was in the early days! He was badly missed when he found it necessary to retire from the Home Guard in February 1942, but he left behind a tradition - "All the help in our power" - which has been more than maintained by Yates who succeeded him as Company Commander.
This glance at "B" would be incomplete if it did not catch sight of Ralph, that lover of the Lewis and devoted Welsh Fusilier, and John, the able and most helpful Q.M., also of Richards, whose official appointment was Intelligence Officer, but whose heart and soul seemed to be in Bombs and Bangs if one judges by the very successful way he ran his "school" at Mill Green, and Carr, who did so much to help with his cinematograph apparatus.
I cannot leave "B" Company without mentioning those who transferred to the H.A.A. Bty. I do not believe that any one of them really wanted to go, but, like their O.C., they also took the broader view and did their appointed tasks.