This is a page within the www.staffshomeguard.co.uk website. To see full contents, go to SITE MAP.
MEMORIES and INFORMATION: 32nd Battn. (16)
32nd STAFFORDSHIRE (ALDRIDGE) BATTN. -"C" COY.
BROWNHILLS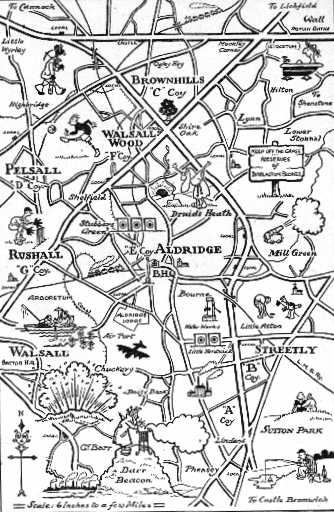 Brownhills

was defended by "C" Company of the

32nd Staffordshire (Aldridge) Battalion

whose C.O. for much of the war was Lt.-Col. C. Cartwright, D.S.O., M.C. (See the Battalion area map, right - click on it to enlarge).

Brownhills had fallen within the area of responsibilty of a different battalion when the Home Guard was initially formed in May/June 1940.

Lt.-Col. A.A. Trowell

, C.O. of

10th/11th Staffordshire (Lichfield) Battalions

from 1940 onwards, wrote in January 1945
("Burntwood Home Guard Stand-Down")
that on its formation the 10th comprised three Companies,

Lichfield

,

Alrewas

and

Brownhills

. In those early weeks, however, the HG organisation throughout the country quickly evolved as more men volunteered, local needs were better identified and more logical command structures became evident. In this process Brownhills became part of the 32nd Staffordshire whilst the 10th Staffordshire (Lichfield) took over

Burntwood

and

Hammerwich

.

In his own review of the role of the Brownhills Company, written immediately after stand-down in December 1944, Lt.-Col. Cartwright wrote: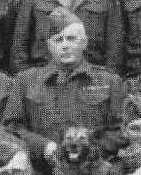 .....(The 32nd Staffordshire) began as part of a much larger unit. In the weeks immediately following the enrolment of the L.D.V. we were part of the Wednesbury Group corresponding with the Wednesbury Police Division, and including Bilston, Wednesbury, Darlaston and Aldridge. Brownhills, at that time, was in the Lichfield Group and was not transferred to the Central Midland District until July 1940. Shortly before I took over, on 1st September, 1940, the present battalion was created.....

.....As I have said, Brownhills had only just been transferred to this area when I took over the battalion. It was a momentous move as far as this battalion was concerned. Brownhills then became our "C" Company and, as such, made a very fine contribution to the part played by the battalion. It had numbers, it had grand material in the ranks, a particularly good tradition among the N.C.Os , fostered and maintained by its two C.S.M.s, and it had splendid officers who took their jobs very seriously and made what I have considered to be as satisfactory a set of company officers as could be found anywhere in the H.G. organization.......

......I have touched on "C" Company in my introductory notes, but without mentioning the names of those who contributed to the success achieved by this company. Hume-Humphreys, who assumed command when Trevor-Jones came to B.H.Q., was a most efficient trainer of men, a master of detail, and an amusing correspondent. Some of his contributions to B.H.Q. were certainly not in the orthodox style, but they were journalistically bright and often, when they were critical, dangerously near the truth. I liked his telegram to the A.A. on the occasion of the latter's birthday: "Wishing you very many and moderately accurate returns."

Then Wheatley, the genial pipe expert, who was with the company until lately, when he was appointed Liaison Officer between H.G. and H.G.H.A.A. Bty. And Miller, a born leader and a winner of competitions. Chaplin, who delighted in all the horrible equipment of the commando, and, incidentally, with his platoon represented Garrison in the District Finals Platoon Competition in 1943. Sadler, who served the company so faithfully in a variety of ways, Tyrrell, Kendall, Murray, Fletcher, and not forgetting C.S.M. Sedgwick, and names such as Heath and Bradley and many others come to mind.......

(The full article can be read elsewhere within this website)


And a few more names of members of the Brownhills Home Guard, to be remembered and honoured:

John (Jack) Benton (of Walsall Wood)
Fred Bowen


Sgt. Harry Bradley




Jack Brewe




Harry Cox

(from Shire Oaks Hill)
David Fullelove
(His son, Reg Fullelove, recalls that an early HQ was set up in the warden's post by the

Memorial Hall

in

Lichfield Road

).
Frederick Haycock
(Keith Regan Haycock, his son, remembers several stories told to him by Frederick involving unexploded bombs. In one of these Frederick had to break into

Brookes

shop in

High Street

because a bomb had dropped but not exploded. He put it in a bucket of water. When the owners got to the shop they thought that he had broken in and they called the police).
Fred Heath
-. Maddox
-. Mason,
Edgar Pritchard
Len Sadler
Arthur Wadey
Norman Waine
-. Yewall

One or two images of the Brownhills unit survive and they show most of the men listed immediately above.

The following group photograph shows one of the units within the Company: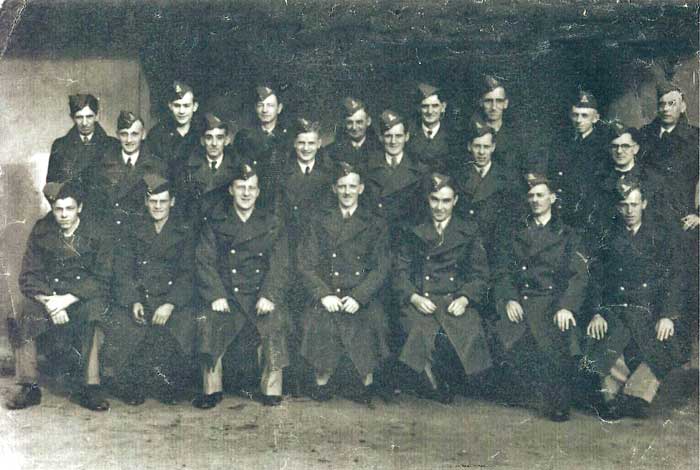 IDENTIFICATIONS


From the left:
Front row: Mr. Maddox, Mr. Mason, Len Sadler, Norman Waine, Fred Bowen, Mr. Yewall, A.N. Other.
Second row: Harry Cox (from Shire Oaks Hill, David Fullelove, - , - , - , -
Back row: Edgar Pritchard, - , Jack Brewe, Fred Heath, - , - , - , - .

Part of the interest of this image comes from the unusual dress of the men. They are wearing Home Guard issue forage caps, greatcoats and possibly, in some cases, boots; but otherwise they are in civilian clothes. This suggests that the photograph was taken in the late autumn of 1940, at a moment when some parts of the kit had been issued but some was yet to arrive. Even within a single Battalion it seems that the issue of kit was patchy, with different units receiving different items in different quantities at different times.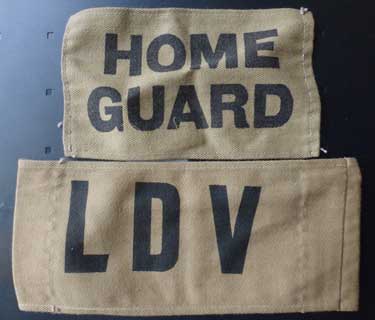 Two pieces of very early kit, perhaps even the first, belonging to David Fullelove, survive. They are his LDV armband, quickly superseded on Churchill's instruction by a similar one bearing the title "Home Guard". These armbands, in the earliest days, would have been the sole obvious confirmation of his status as a member of the Local Defence Volunteers/Home Guard. They might - or more probably might not - have saved him from being summarily shot as a franc tireur in the event of the Germans arriving.



Below is a march-past by the unit with the

Chester Road North Fire Station

just visible to the right.

Sgt. Harry Bradley

is on the extreme right. The date is unknown but it is clearly summer and the occasion may well have been one of the anniversaries of the foundation of the Home Guard which were celebrated each May, from 1941 to 1944.
.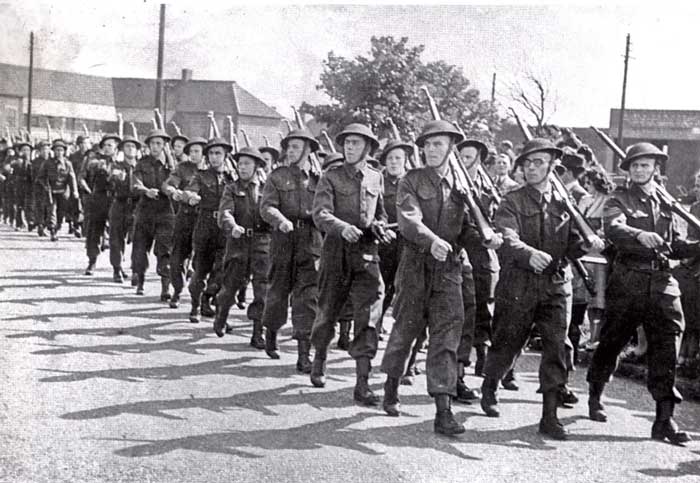 There was a road block at the

Shire Oak junction

and its manning and operation would almost certainly have been the responsibility of the local Home Guard unit. This obstruction, consisting of concrete blocks, formed a chicane for traffic coming along the

Chester Road

(A452) from the

Streetly

direction. It was removed for convoys. We have to assume that this road block was established as soon as the threat of invasion appeared and lasted until all risk had clearly vanished. This road block was outside

Goodings Garage

, as it then was. There were further road blocks to the north-west, near to the

Rising Sun

, adjacent to the junction with

Watling Street

(A5), and further south-east, along the Chester Road to Streetly and beyond.

The commemorative book on the 32nd Staffordshire Battalion, "Home Guarding", makes a brief reference to training and the siting of strong points and machine gun posts on the fern-covered slopes which were once

Knaves Castle

and the

Old Fort

at Upper Stonnall. All in order to keep the vital Chester Road under close scrutiny and if necessary attack what was trying to pass along it. The suggestion is that such measures were merely a repetition of similar precautions over the previous two millennia.
To find references elsewhere within the site to subjects mentioned above please see:
- 32nd Battalion Information Summary Page

(

Aldridge, Barr Beacon, Brownhills, Little Aston, Pelsall, Pheasey, Rushall, Shelfield, Streetly, Walsall Wood)
- Index of Surnames and Place Names relating to the 32nd Battalion
- or use the general website Search facility.

Staffshomeguard would welcome any further information which visitors to the page may have; to help us add to the story of the Brownhills Home Guard, please use
FEEDBACK
ACKNOWLEDGEMENTS




Much of the above informati

on first appeared in the excellent BrownhillsBob's Brownhills Blog website. Grateful acknowledgement is made to the contributors including "Bob", Reg Fullelove B.E.M., Peter Cutler, David Evans, "goodcuppa", Michael Cox and Keith Regan Haycroft; and to Lynn Lynk.


(The HG group and armband images are

© Reg Fullelove 2015

)





D16 April 2015, updated Jan 2017, March 2019, April, July 2020